As promised in my previous article. I'm going to teach you a few things that will help you in choosing the right handyman service in Dublin. And how to ger the best value no matter which one you hire.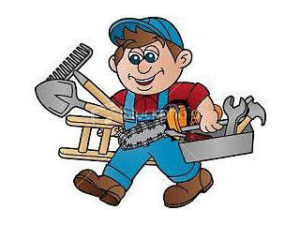 The first thing you need to understand is how the handyman in Dublin  business works. Getting about Dublin in this day and age is a nightmare and looking for parking in some areas is hell on earth.  These are expenses that have to be paid for usually by the customer. So a  disorganised handyman can be a nightmare for your wallet.
So when hiring a handyman these things must be taken into consideration. Apart from the fact that John came highly recommended to me, the fact that the clock doesn't start till he arrives and stops when he leaves, means I'm going to have him for the full time he is here. Unlike some other handyman services where the first hour is taken up in travelling time.
The second thing is make a list of all the small jobs that need doing. When calling him make sure he understands what needs doing, and ask his advice on what items you need to supply.  Get as many jobs done as is possible in one go as this will save you on future call outs.
The third thing to do is look for special offers,
I know John has special offers for OAPs regularly and also has district offers.
Be as flexible as you can with your time and day because being able to do a few jobs in the same area helps keep down John's costs and he is happy to pass on these savings to his customers.
Bookmark this site https://thehandymandublin.com/
Like John on Facebook https://www.facebook.com/TheHandymanDublin/
Follow on Twitter        https://twitter.com/HandymanDubln 
Its rare in this day and age to find someone who cares more abut his customers than the bottom line. But when you hire John at the handyman services dublin you have found such a person
Article by Anne Byrne a wife and mother who got tired of waiting for my tomorrow husband.