Whether it be a kitchen or bathroom floor, nothing is more off-putting than dirty grout. Because it happens gradually over a number of years, You probably don't even notice it. But be sure of this, your visitors will.
Follow these simple steps that the handyman dublin uses to bring new life to old floors.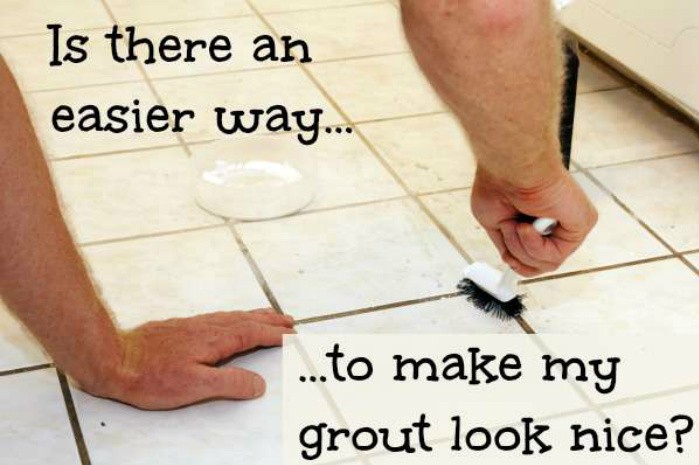 Before cleaning tile, sweep or vacuum the floors. To keep ceramic tile bright and shiny, clean the tile routinely swith an all-purpose, non oil-based household cleanser that will not damage the grout.
Cleansers containing acids can damage the grout and etch into the glazed surface of the tile. Cleansers containing ammonia can discolor the grout. For unglazed tile, use a concentrated tile cleaner with a neutral pH. Use a cotton mop, cloth, sponge, or nonmetallic brush to scrub the entire area with the cleanser, and then rinse with clean water.
Make sure the grout is sealed. The grout should have been sealed with grout sealer after installation to prevent moisture from penetrating the grout, causing stains or discoloration.
Unfortunately, however, grout sealer wears off, so you may need to reseal the grout once a year. You can buy grout sealer at a hardware store, and you only need to seal the grout, not the tiles.
To clean soap scum and other buildup from grout, clean the grout routinely with a concentrated household cleanser. It's much easier to scrub the grout regularly than to confront a heavy-duty buildup.
If scrubbing does not return the grout to its original color, use grout stain—an epoxy-based product specifically formulated to penetrate into the grout and seal the surface with a permanent color.
First, clean the grout with a professional strength tile and grout cleaner, and then apply the grout stain according to the directions. Grout stain doubles as grout sealer, allowing you to do two jobs at once.
If you don't have a silicone grout sealer, you can seal the grout with three coats of lemon oil.